Vinyl fencing is a very popular option for homes, subdivisions and commercial applications, but there are a few misconceptions circulating. 
Which is stronger wood or vinyl?
You don't want a fence that will get damaged from the Central Florida elements, wind, humidity, and insects. You want a strong fence. Did you know vinyl is five times stronger than a wood fence. 
The advantage, vinyl is somewhat flexible. Which means, instead of breaking in a strong wind, vinyl can flex. They also don't fade from the harsh rays from the sun and don't attract insects.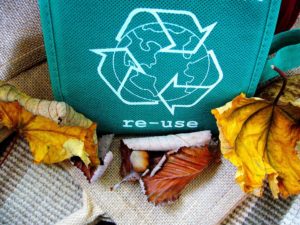 Is vinyl is recyclable? 
It is important to think about our environment when choosing a fencing material. So, it is good to know vinyl is 100% recyclable. This can happen in a couple of ways, the vinyl can be broken down and melted, to create another vinyl product. Or it can be brought down to its original chemical components, carbon and chlorine, which can be reused in a number of ways. 
How many volatile organic compounds (VOCs) are emitted with vinyl?
The last thing you want is your family breathing in toxic fumes. "Breathing VOCs can irritate the eyes, nose and throat, can cause difficulty breathing and nausea, and can damage the central nervous system as well as other organs.  Some VOCs can cause cancer," according to the American Lung Association. 
Typically it is the paints, stains, cleaning products, and pest control chemicals that release VOCs. Vinyl fences don't need any of these and are naturally pest resistant. If they every need cleaning, it just takes a little soap and water.
What about the budget, colors and designs?
If you are looking for a fence that is easy on the wallet, PVC or vinyl is a great choice. They come in a wide variety of colors and styles to choose from, lattice accent, stake accent, ranch rail, and picket. Fence Central's vinyl fence are U.V. protected and backed by a lifetime manufacturer's warranty that covers cracking, peeling, and flaking. They are also, manufactured right here in the U.S.A with the highest quality standards.
Fence Central has installed hundreds of miles of fences throughout the Polk county. While it may seem easy, correctly installing a fence takes skill and experience. If you are thinking about the addition of a new fence on your property or updating an older on, Fence Central is happy to help you through the process to ensure you get a quality fence at the best price possible.