Enhance your backyard before Spring arrives by installing a quality fence. Spring is the season of backyard get togethers, BBQs, parties, celebrations and of course playtime! The addition of a fence can add security and privacy to your property. From chain link, aluminum to wood or vinyl/PVC all our products at Fence Central is crafted with quality and care to ensure you get the best for your property.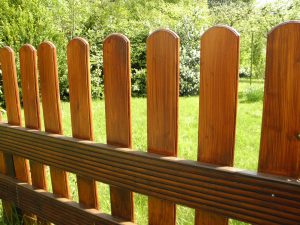 Security
 Fence
A fence can provide safety when children are playing in the back yard. It acts as a barrier between your yard and the outside world. It is also a deterrent for burglaries or robbers looking for an easy target.
A fence provides an obstacle for them and hopefully the reason they need to skip your home all together. A fence of at least six feet tall makes it harder to climb over and even more of a deterrent. A fence must also be secured to the ground so that it is not easy to go around. Installing a fence can help keep your home safe and secure.
Another way fences provide security is from unwanted animals coming into your yard. They help keep stray animals from damaging property or injuring anyone in your yard. It will also keep your own pets safe from wandering or getting lost. Giving them a safe environment to play in.
Make sure to choose a type of fence that fits your needs and still adheres to your homeowner association rules. Fence Central has several types of fences including Aluminum, Chain Link, Wood, or Vinyl/PVC. Each one has its own unique advantages and properties.
Privacy
 Fence
Need some relief from nosy or noisy neighbors. Are you too close to a street? A fence can add the privacy you have been dreaming of. You can have gatherings without worry of disturbing neighbors, helping keep everyone happy. They can also act as a barrier from outside noise from passing cars, trucks and other street noises.
Fences are an excellent feature to have when you have a pool or are planning to get a pool. They will stop onlookers as well has prevent any problems with pool crashers or unsupervised children in the community.
When looking to add some security and privacy to your property contact Fence central. Get top notch resources, exceptional craftsmanship, and unrivaled service. Have confidence in knowing that your custom designed fence will last for decades.