Custom built wood fences provide quality materials, craftsmanship, and years of satisfaction. With a variety of wood and styles to choose from, custom built wood fences will transform your property into a beautiful retreat, that is attractive and provide security.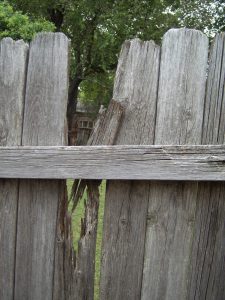 What is wrong with prefab fence panels?
The typical prefab fence panels are made from rough cut lumber. Which is made from a young tree, between 20 and 40 years old. As a tree ages the rings get closer to each other, more pores are closed, which makes them less vulnerable to rot.
This younger the lumber has a difficult job keeping up with Florida's elements.
When you want a quality piece of wood age matters. Lumber used for durable, high quality fences are made from trees that are at least 70 years old.
Prefab fences typically come in eight foot sections, with 1/4" x4" x6" rough cut pickets, attached by 2" x 3" x 8" rough cut runners, attached by tack nails or even staples. Which are definitely not going to hold up in a few of our storms with high winds, not to mention the intense heat.
Why custom built wood fences?
Custom built fences are made stick by stick, we select only the best lumber.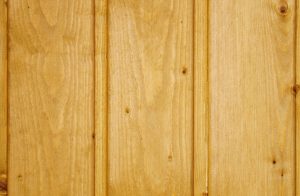 All of our pickets are installed one at a time on the rails using ring shank galvanized nails that will deter rust and prevent the pickets from coming loose.
Our pickets are 5-1/2" x 5/8" dog-eared, pressure-treated pine rather than the standard 4"x1/2" pickets.
We screw all of our premium rails to the posts using tan decking screws rather than nails. This process is a little more time consuming, but it will make your fence much stronger for years to come.
Creating a stronger, more durable fence. Instead of warping just a little every time it rains, our custom built fences keep their structural integrity. Which means they won't succumb to water damage or fungi.
Then there's aesthetics
Have you ever driven past a house and admired the wood fence, you can bet it was a custom built fence. They add a decorative touch that enhances and adds value to any home or business.
Are you looking for a beautiful, quality custom built fence? Then contact Fence Central for more information.