Contemplating having a fence installed around your property? It can seem daunting, but with a little help from Fence Central, it is easy and affordable. 
Vinyl fences have become the hottest trend. They have so many benefits, from privacy, security, to aesthetics and value. But there are other advantages that can't be overlooked.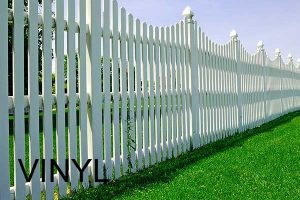 Strength Of Vinyl
Don't make the mistake of overlooking the strength of your fencing material. Unlike many of our competitors, Fence Central has the highest grade vinyl, so you don't have to worry about chipping, rotting, or cracking.  In fact, our vinyl fences are U.V. protected and backed by a lifetime manufacturer's warranty that covers cracking, peeling, and flaking. When you choose our vinyl, you can feel confident that you will never have to replace your fence.
Vinyl Fence Styles
Today's vinyl fence comes if a variety of styles, depending on your preference and design of your home. Styles include privacy, semi-privacy, lattice accent, stake accent, ranch rail, and picket. Fence Central vinyl fences are manufactured right here in the U.S.A with the highest quality standards.
Vinyl Is Safe For Your Family
An unexpected splinter may not seem like much, but when you or your child gets one from a fence, it hurts! Vinyl is the safest options for everyone in the family.  You also won't have to worry about sharp metal pieces, nails or screws rusting, or anything else that could be dangerous. Vinyl is also non-toxic.
You also won't need harsh chemicals to clean a vinyl fence. It just takes a little soap and water to keep it clean and looking its best. You also won't have to worry about repainting or refinishing the fence. The built in coating will keep them looking like new.
Vinyl Fence Installation 
With the highest rating and reviews you can feel confident with Fence Central. We also have financing available with 0% interest available. We salute our heroes with special savings for Military and Fire responders. We are licensed and have a 100% craftsmanship guarantee.