We know that around Polk County and Clermont, Florida, you have choices when it comes to who will install your fence. Not to toot our own horn, but we'd like to discuss a few reasons why Fence Central is different from other fence companies.
You get the right fence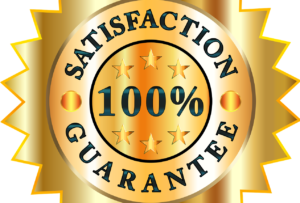 We listen to our current and prospective customers and take each question or concern seriously, no matter how large or small. Every time you call Fence Central, a friendly, professional individual will answer your call, ready to assist you.
Our fencing specialists give you options to achieve the goals for your property. Our experienced based style and placement suggestions will ensure you get an aesthetically pleasing fence that will last for decades.
Save money, while increasing the value of your home
A properly installed fence means having the right equipment and experience. This will definitely save you money down the road without having to make repairs or replacement. Fence Central provides quality materials that are sure to enhance the curb appeal of your property and increase its market value.
Quality guaranteed 
We staff highly trained professionals who will install your fence with accuracy and efficiency. We provide a full year warranty on our workmanship and 100% satisfaction guarantee, so you know that you will be completely happy with our work.
No hidden charges and avoid legal issues
We take care of all city and county permits, contact underground utilities, and can provide documentation to help you with your homeowner's association. We operate with no hidden charges or fees, so you won't be surprised by the invoice when it arrives. For this reason as well as many others, our customers give us 4.9/5.0 stars! Contact Fence Central for a free estimate and experience for yourself the reasons why our current customers are so satisfied.
Best price and installation
As a leader in the industry, the teams at Fence Central has decades of experience installing every type and size of fence. Our pledge to our customers is to design and install a fence that exceeds all expectations. We use only the highest quality materials and dedicated, trained installers with a 100% satisfaction guarantee.
Check back with us next week for more ways you can save money on your new fence, until then contact Fence Central for more information.