Fence Central has installed hundreds of miles of fences throughout the Lakeland area. While it may seem easy, correctly installing a fence takes skill and experience. If you are thinking about the addition of a new fence on your property or updating an older on, Fence Central is happy to help you through the process to ensure you get a quality fence at the best price possible. 
The Process of Installing a Fence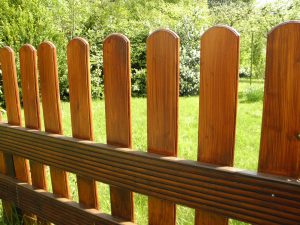 Installing a fence is more than just a job for us at Fence Central. It is about connecting with our clients and providing a quality service they will feel proud of for decades. 
Comprehensive Consultation 
The team at Fence Central goes beyond just showing up and giving you an estimate. We go over the options, building materials, and ensure you understand every step of the process. We ensure our estimate is as comprehensive and accurate as possible. 
Quality Workmanship 
Our professionally trained installers are highly skilled and deliver quality workmanship. This ensures our fence not only looks amazing but, will stand the test of time. We stand behind this pledge with a one year, 100% craftsmanship guarantee.
Superior Products
The materials we use are the best in the industry, whether you choose wood, vinyl, or chain link, you can count on a strong and durable fence.   For instance, instead of using pre-built panels, our wood fence is handcrafted on-site picket by picket, using the highest quality wood and ring shank galvanized nails that will deter rust and prevent the pickets from coming loose. 
Have Fence Central Install Your New Fence
Fences are functional, providing a safe place for pets and kids to play, as well as add considerable curb appeal and resale value to a home, but it can be frustrating finding the right fencing company. Fence Central has you covered with a wide variety of vinyl, aluminum, and chain link fence options. 
Contact Fence Central for affordable spring savings and easy payment options.