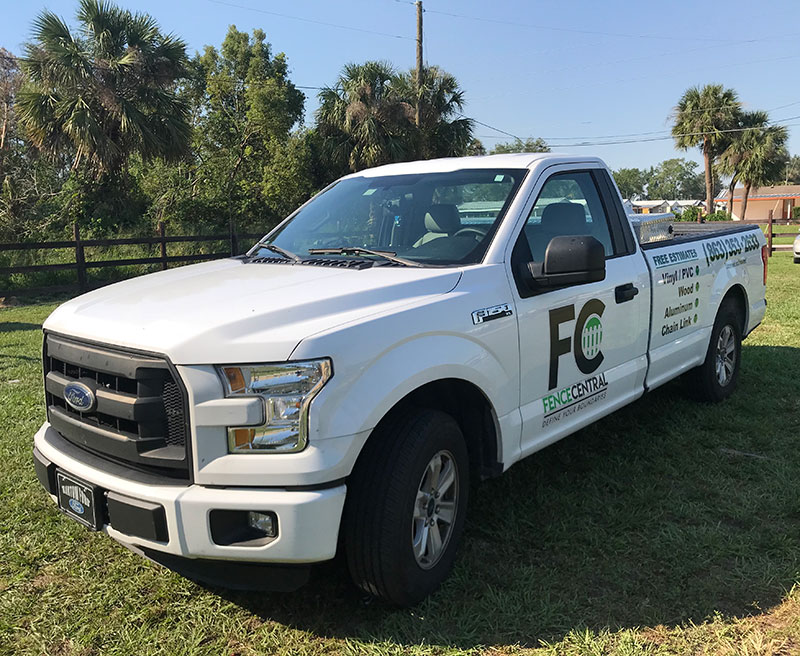 MISSION STATEMENT
Our pledge to our customers is to design and install a fence that exceeds all expectations. We use only the highest quality materials and dedicated trained installers with a 100% satisfaction guarantee.
INSTALLATION CREWS
We run 5 full time experienced fence crews with two or three installers per crew.  Each crew has a lead installer onsite.  All of our installers are trained and are qualified to install all styles of fence including vinyl, hand built wood, chain link, and aluminum.
Mike Spallone
Mike is the owner of Fence Central.  He has extensive business management in the fence industry, first as vice-president of a fence company based in Southwest Florida, and now as the owner of Fence Central.  Mike believes in delivering a quality product and in providing the best customer service in the industry.  Mike's commitment to superior workmanship and integrity has provided the foundation for Fence Central's rapid growth and for its satisfied customers.  You can trust Mike to work with you to meet your fence installation needs and to provide you with total customer satisfaction.
Crystal Radaker
Crystal is Fence Central's Office Manager.  She has been with Fence Central for over 5 years and has 20 years of experience as an administrative professional.  She is dedicated to office quality and customer service. When you call Fence Central, you can rest assured that you will have a pleasant experience and that Crystal will answer your questions, get back with you promptly, and help you get on the right path to having the fence that is perfect for you.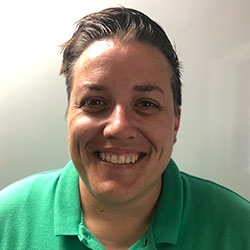 April Lahman
April is Fence Central's Operations Manager.  She has over 9 years experience in management and has been in the home improvement and construction industry for over 14 years.  April is very dedicated to controlling the process of installation, scheduling, inventory control, safety of the warehouse, and managing daily operations.
Dillion Farrar
Dillion is Fence Central's Field Manager.  He has been with Fence Central for over 6 years and oversees quality control in the field for each of our fence crews.  His thoroughness and attention to detail makes him the perfect person to manage the crew who installs your fence.
Cristian Jerez
Cristian a Sales Representative for Fence Central. He has more than five years' experience with Fence Central first as an installer, then a project manager, now as a sales representative.  His experience in the various roles within our company has given him the tools he needs to help you with any questions you may have during the sales process for your new fence.
Branden Colton
Branden is a Sales Representative for Fence Central. Branden comes to Fence Central with an abundance of experience in both sales and hospitality. He was a VIP Tour Guide at Universal Orlando Resort for nearly 10 years where he executed the highest level of VIP service with his guests on a daily basis. He brings that same level of dedication with him to Fence Central. Branden honed his skills while learning the culture of sales in other countries as the Customer Service and Experience Manager with one of the largest Web Hosting companies in Australia, VentraIP Australia. During his employment with major home improvement industry leaders such as Lowes and Empire Flooring, he was a top producer of sales nationwide. Branden is here to give you the VIP customer service you deserve from a company you can trust!
Barbara Baynes
Barbara is Fence Central's Office Assistant. She has been with Fence Central for three years.  Along with a background in teaching, she has extensive experience in the office administrative field. Her professional and friendly demeanor make her a joy to work with.  She handles scheduling of all appointments and works directly with our customers and sales team.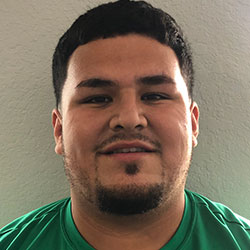 Jesus Rodriguez
Jesus has been with Fence Central for over two years.  He is a dedicated, hard working part of our team who works behind the scenes in our warehouse handling everything from inventory to order pulling.  He loads up our crews each morning with the fence and supplies necessary to install your fence.
WHAT'S NEW FROM INSTAGRAM