The Coronavirus pandemic is an evolving situation and we want to assure you the care and safety for our customers and our Fence Central family is always our highest priority. Our team is taking all the precautions necessary to limit the spread of the virus. 
Fence Central is adapting to the situation with presentation models to fit the needs of our customers.
Our installations are not currently affected. We continue to monitor the updates and recommended guidance provided by the Center for Disease Control (CDC) and our state-local health departments, to ensure we are providing the resources to our customers. 
With the Coronavirus having us spending more time at home, you may have noticed just how close your neighbors really are. Vinyl fencing is an easy solution. they are affordable, low maintenance, durable, add curb appeal, and last a lifetime.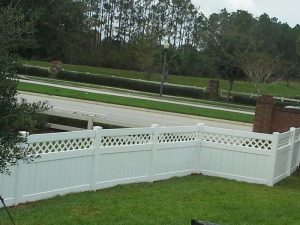 Surprisingly Affordable
Vinyl fences are very cost efficient when you look at the big picture. Since they require very little maintenance, there is no need to spend money on stains, paints, or cleaning products. 
Since vinyl fences are durable, so you won't have any replacement or repair cost. When compared to other fencing materials, the long term cost for vinyl fences is significantly lower.
Safe For Your Family 
One of the reasons vinyl fences are so popular is because they are manufactured without harmful chemicals or toxins. Making them ideal for children and pets. Chemically treated fences often release toxins, especially when they bake in our heat. You also won't have to worry about splinters, screws, nails, or rusty metal pieces. 
Privacy In Your Backyard
As we spend more time at home with our family, backyard privacy may be an issue. A vinyl fence is the perfect solution. You won't have to worry about the kids or pets wandering off or anyone coming in or even watching them from afar.
Making the best as we go through the Coronavirus, which means getting a few of those home projects done. Fence Central thanks you for your support and look forward to helping you with all your fencing needs.