When it comes to choosing a company to install a fence for your home or business in Polk or Lake county, a little bit of homework goes a long way.
There are quite a few choices in Central Florida for fencing contractors. The team at Fence Central believes that our quality, professionalism, and experience sets us apart from the rest.
A Few Things To Consider When Choosing A Fence Contractor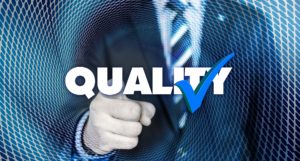 Licensed and Insured
There are several different types of insurance that the fence company should carry, including General Liability, Workers' Compensation, vehicle insurance on company vehicles. Dealing with an unlicensed company may mean lower costs for you, but many headaches in the future if something were to go wrong while the contractors are working at your home.
Workmanship Warranty
To ensure you are happy with your fence long after it is installed, check the company's workmanship warranty. Fence Central provides a three-year (3 year) workmanship warranty on all of our installations. In addition, our vinyl, aluminum, and chain-link fence suppliers all provide warranties on the fence products as well. 
Working With HOAs
If you live in a subdivision or somewhere with a HOA, you know there are certain restrictions that need to be followed. Fence Central understands these regulations with regard to fence height, material, color, and placement.
Reputation
As with any service company, a good reputation means job after job of satisfied customers. Reputation speaks to the fencing company's experience and workmanship. We encourage you to read Fence Central's customer review. We would also, love to hear any feedback you have about our services.
Guarantee
Companies use promises and guarantees as a marketing tool. If a company doesn't mention them, they probably aren't worth your time and money. Those who make them stand behind their workmanship and materials.
At Fence Central you, the customer, are our top priority.   Our owner believes that we are not only in the fence business, but we are also in the people business. As such, our highly trained professional team pledges to provide you with both high-quality workmanship and outstanding customer service. Your contract will be delivered exactly as written with no hidden charges or unwelcome surprises.
If you are shopping for a fence, contact Fence Central. With our top-notch resources, exceptional craftsmanship, and unrivaled service, you can feel confident knowing that you will have a long-lasting fence that is custom-designed.