Wood fences are a great choice for both business and homeowners throughout the Winter Haven area. Not only are they environmentally friendly, wood fences are cost effective, last for decades, and come in a plethora of styles and colors to add value to the property.
"There are plenty of practical uses for a fence: to gain privacy, safely corral kids and pets, block wind and noise, and prevent unsupervised dips in a swimming pool. But the right fence also makes a strong aesthetic statement, improving a home's curb appeal." This Old House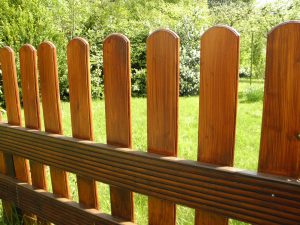 One reason wood fences are so popular is because of the many styles and lumber types available.
Stockade
Board on Board
Shadowbox
Ranch Rail
Picket
Spaced Board
Wood fences are customizable
Whether you want to create a very private backyard with a 8 foot fence, incorporate gates, stain them to complement the environment, customized to follow a slope or hill on your property, or want to mount flower boxes for a festive design, wood fences can be customized to fit just about any situation.
Wood Fences are cost effective
Wood fences have become the most affordable type of fence. They can easily have a lifespan of 50 years with minimal maintenance, while costing less than other traditional fencing.
Wood fences are easily transformed
Staining or painting a wood fence can easily change the entire look of the fence. It also helps prevent UV damage, minimizes fading, provides a water resistant finish, which reduces rotting and splitting.
Wood fences define the character of your property
The easiest way to have your wood fence installed is to have it professionally installed. The team at Fence Central has a wide choice of quality wood fencing at an affordable price.
We custom build all of our wood fences on-site rather than using pre-built panels. The high standards that set us apart from other companies ensure the strongest, longest lasting wood fence possible.