Whether your existing fence has seen better days and it's time for a new one or you've decided it is time to have a fence installed on your property, you need a company who can guarantee quality materials and expert installation. 
Fences are the perfect way to create that backyard oasis, with privacy and security. It is also a safe area for pets and children. While it may seem like just a fence, it is an investment that needs to be installed properly. The last thing you want, is it getting damaged in the first strong thunderstorm. Which is why professional installation is the most cost effective way to go. 
What you should expect when having a fence professionally installed
An On-Site Estimate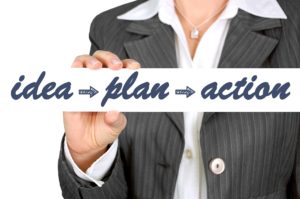 It is important to know the purpose of the fence, is it to keep the dog from wandering off, but preserve the view or to create privacy from neighbors that are a little too close. This will determine which fencing material is best for your situation. 
A team member from Fence Central will come out to your property to make measurements for proper placement. They will also go over the material options available. 
Pre-installation activities 
The next phase of the project is preparing the land for the project. This may entail contacting water and utility companies to identify where the underground lines are located. 
Permits may be required in your particular jurisdiction. You should already have a written contract with all the materials and labor listed. 
Installation 
Once everything is set, the expert installation team from Fence Central will begin their work. First the section of the land is cleared out of any debris and rocks, leveled, and stabilized. Then the holes for the post are drilled and anchored firmly. This is an important step for a fence that will last for decades. 
Once your new fence is installed, it is time to relax and enjoy.
Having your new fence installed by the professionals at Fence Central means you won't have to worry about anything. Our team will help you determine which fence material best fits your needs and ensure quality installation.
We stand behind our superior installation with a one year, 100% craftsmanship guarantee; and our material partners also provide an extensive warranty on most products.
For more information and a free quote, contact Fence Central.