With many of us spending more time at home this summer, a fence is the perfect addition to create a backyard oasis. It also gives you the freedom not to worry about the kids and pets when they go out back. They won't be able to wander away and it will protect them from anyone wandering in. 
While there are a number of DIY projects around the house you tackle with great success, installing a fence is best left up to professionals.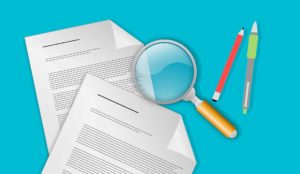 There is a lot that goes into installing a new fence, materials, proximity to your neighbors property line, and experience.
A fence is a big investment, you want it to look good and last a long time. You want everything to go smoothly, so here are a few questions to ask a contractor before you hire them.
Do you have references?
What are consumers just like yourself saying about the contractor? Reading testimonials from real customers will give you insight about the contractor's performance and practices. Check out their website and make sure they are a local company. The last thing you want is to be taken advantage of by a fly by night roofer. 
How long will the project take to complete?
With a project such as this, it is a good idea to have an understanding of the timeline. The completion time will depend on the length, height, and style of your fence. We will provide you with an individual timeline for your project, and our professionally trained staff will deliver your project in a timely manner.
How much will it cost?
The cost is a big aspect of any project. It is important to get an itemized and detailed estimate to avoid any discrepancies. With Fence Central, you can guarantee there your contract will be fulfilled exactly as written with no hidden costs or unwelcome surprises.
Why choose Fence Central?
Choosing the right service is not always easy. Which is why Fence Central has made the process easy, from selecting the right material for your project, installation, to ensuring you completely satisfied with the final product.
We don't just sell quality fences, we make them and install them. We start with the highest quality materials to meet your specific needs, exceptional craftsmanship, and unrivaled service. We stand behind this pledge with a one year, 100% craftsmanship guarantee; and our material partners also provide an extensive warranty on most products.