Fence installations are on the rise in Polk County. It could be for privacy, security, or even ornamental, the questions is, should you install it yourself or have a professional do the work.
Top four advantages of hiring a professional to install your fence 
Save money 
It may seem like you will save money by buying the materials and doing the work yourself, but that is not always the case. This also includes buying or renting the necessary equipment. Not to mention spending many hours outside in the intense heat!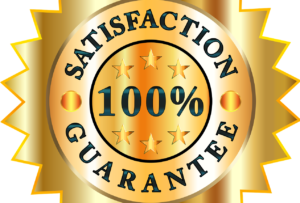 Since a professional buy their materials in bulk, they can pass on the cost saving to their customers. Which means you can keep cool and save money!
Quality guaranteed 
With a professional fencing company, there is a guarantee that the fence is high quality and will last for decades. If your property has any trees, bushes, or uneven elevation, those obstacles need to be taken into account.
Raised property value 
An aesthetically pleasing fence, professionally installed adds curb appeal and value to your home. If you've never installed a fence before, there is a lot that goes into it, ensuring the posts are deep and secure enough to allow the fence last for decades, the fence itself is level, and using the right materials. The last thing you want is unattractive repairs down the road. 
Avoid legal concerns 
Do you know the specific fencing requirements for your HOA, city or town? How far the fence can be from the property line, or how tall they can be, or the depth of post holes. In many cases there are rules that need to be followed, especially if you have a home owners association. There are also electrical, water, and gas lines running underground, creating a digging hazard.  A professional fence company will know and adhere to all the regulations and leal requirements.
Fences do more than just show the boundary lines of a property. They can give you and your family security and sense of peace, by adding protection, containing children and pets, and creating your own personal oasis you've always dreamed of. 
If you want a fence for your new home, you want the highest quality at an affordable price. That's why so many people are turning to Fence Central, contact us today for a free quote!
At Fence Central you, the customer, are our top priority.   Our owner believes that we are not only in the fence business, but we are also in the people business. As such, our highly trained professional team pledges to provide you with both high-quality workmanship and outstanding customer service. Your contract will be delivered exactly as written with no hidden charges or unwelcome surprises.