There are numerous reasons why to have a fence installed on your Polk County property. Security, privacy, keeping children, pets, and livestock in the yard, just to name a few. A fence is an investment, doing a little homework can ensure you get a quality fence at a great price.
Do your research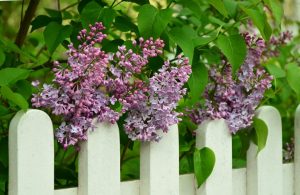 To avoid trouble down the road, it is important to know the rules in your area. Is there a neighborhood or homeowners association, or municipal building codes that restrict the material, height or look of a fence. Will a permit be required? Do you know how far the fence needs to be away from the property lines or sidewalk?  If you want to avoid doing this part, contact a local fencing company to install your fence. They will know all the rules and regulations to follow.
Combine fencing materials
A new trend in fencing is mixing types of fencing materials, it can also save you a few bucks. A beautiful aluminum fence in the front and something in the back that is more practical. Or an aesthetically pleasing picket wood fence in the front and a solid wood fence in the back to keep pets and children in the yard.
Create multiple entrances

 
For safety you should have at least two entrances through the fence. Make sure at least one is wide enough to accommodate garbage cans, the lawn mower, and outdoor equipment.
Hire a Professional Team

 
It may be tempting to try and install the fence yourself, but it is a lot harder than it looks. It takes the necessary equipment and know how, to ensure it last as long as possible. 
October is Breast Cancer Awareness Month
In honor of Breast Cancer Awareness Month, the family at Fence Central encourages everyone to join us in learning more about breast cancer and support those who are suffering with the disease.
Though we have made great progress in early detection, cancer treatment and finding a cure, we still have a long way to go.