Installing a new fence on your property can add privacy, safety, and increase your home's value. Unfortunately, it isn't as easy as you may think. Not only does it take a certain skill level, you also have to have the proper equipment, choose the fencing right materials, and a few other aspects you need to know. 
Understand zoning laws, property boundaries, and legal restrictions 
There are ordinances and legal factors before installing a fence on your property, regarding heights, colors, sizes, styles, and types. It may need to be approved by your homeowner's association or local zoning office, and also exact property lines need to be established. If the fence is improperly placed or unapproved, you could be held liable for hefty fines and legal action. 
Call utility company before digging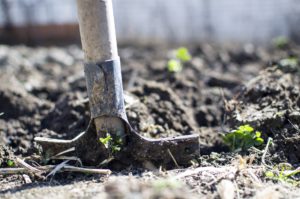 One-third of the fence post needs to be underground. Digging a hole for a fence post without first calling the utility company can result in serious injury or even death if you hit an underground wire or pipe. 
Correctly securing fence posts 
Fence posts need to be stable and solid. Which is why the need to be anchored into the ground at least two feet with gravel or concrete. This will secure the rails and fence panels. If not the fence is at risk for leaning or even collapsing. 
Don't ignore slopes
There aren't many properties here in Central Florida that don't have some type of slope. Which impacts the installation of the fence. Leaving large gaps along the bottom, meaning small pets and children may be able to get out.
Make sure you have the right equipment 
Most homeowners don't have the equipment for mixing large batches of cement or digging holes for the posts. Trust me, using a shovel to dig a post hole just doesn't work! This means you would have to rent all the equipment, which is expensive and time consuming. Save the time and all the hassle by using a professional to install the fence. This way you know it is done right, will look amazing, and last for decades. The difference is in the details.
Fence Built By Fence Central
Having your new fence built by the professionals at Fence Central ensures you get exactly what you want. A quality fence, superior installation, the best materials, and a 100% craftsmanship guarantee.
We also have the highest ratings, special savings for Military and first responders, as well as special financing available with 0% interest.
Contact Fence Central for More Information