When having a fence installed in Polk county, what is the best to work with a Home Owners' Association (HOA)?
Vinyl fencing is the most popular among HOAs for the beautiful cohesive look. In addition to being HOA favorites, vinyl fences are a good choice because of their longevity and low maintenance. Fence Central vinyl fences are covered by a manufacturer's lifetime warranty and protected against U.V. damage. If you decide to invest in a vinyl fence, you can be sure you'll never have to replace it.
Along with that, HOAs have certain rules that residents must adhere to. Those rules are often called covenants, conditions, and restrictions (CC&Rs).
Understanding the basics: Covenants, Conditions, and Restrictions (CC&R)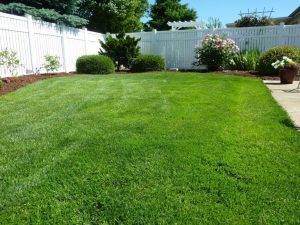 These are a set of rules outlined by the HOA you have to follow. They are designed to maintain the value and attractiveness of the property. CC&R can cover everything from what color you can paint the exterior of your home, type of window treatment allowed, to security lights and type of fence allowed. 
When a homeowner moves in they are asked to sign a legally binding contract stating they will follow these rules. Failing to comply with these rules can result in fines. If these fines aren't paid, it can result in a lien or even foreclosure on your home. 
Fence Central can help you to navigate the waters of HOA if you want to put in a new fence. We've helped many clients get through the HOA approval process by providing fence descriptions, site-plan drawings, specifications, and pictures to aid your communications with them. In our experiences, the more information you can provide to the HOA board about your plans for the fence, the better the likelihood that they will approve it.
At Fence Central, our vinyl fences are all made in the USA! You can feel proud of investing in our country's economy and future. Fence Central vinyl fences are also backed by a lifetime manufacturer's warranty, so you can feel confident that you'll never have to replace your fence.