Wood fences in Lakeland, Florida create a beautiful private outdoor oasis, a safe environment for the children and pets, and add value to your home. 
Not all wood fences are made the same
There are many reasons why some wood fences have a shorter lifespan, starts leaning, rotting, or start looking unattractive. 
How to avoid the pitfalls of the wood fence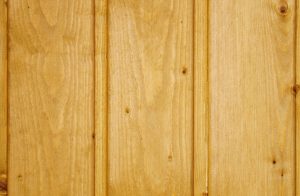 Use quality wood, nails, materials, and contact Fence Central for installation. Our high standards that set us apart from other companies ensure the strongest, longest lasting wood fence possible.
Using the wrong or less quality wood may be less expensive, but it also leads to rotten, leaning, and unattractive fences.
For instance, at Fence Central we use the highest rated 2×4 premium pressure treated rails that have less knots in them than standard pressure treated 2×4's. Our pickets are 5-1/2" x 5/8" dog-eared, pressure-treated pine rather than the standard 4"x1/2" pickets.
There is a lot more to a fence than the beautiful pickets and posts. The post underneath the ground serves as an anchor, protecting the fence from excessive moisture, storms and high winds. All of our posts are set in concrete and our gate posts are 6"x6"x10' and are set 4' in ground with 180lbs of concrete. 
Do the type of nails used to hold your new fence together really matter?  Yes! In fact, they make a huge difference. 
To ensure your new wood fence will be standing for decades and look great, we use tan decking screws rather than nails to secure our premium rails to the posts. This process is a little more time consuming, but it will make your fence much stronger for years to come. All of our pickets are installed one at a time on the rails using ring shank galvanized nails that will deter rust and prevent the pickets from coming loose.
If you want a great looking fence that will stand the test of time contact, Fence Central. We are a leader in the industry, our craftsmanship is 100% guaranteed and we use only premium-quality materials and highly trained installers.