Invest your tax refund in something that will not only improve your property, but will also keep your family safe. Use your tax refund for a professionally installed fence on your property, Vinyl, Wood, Aluminum, and Chain Link.
Advantages Of A New Fence
Keep Your Family Protected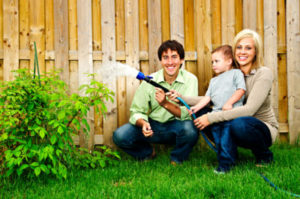 You can't be too safe these days. Fencing in your backyard will give you peace of mind your kids can safely play without the thought of someone wandering in or them wandering out. 
Keep Your Pets Safe 
A fence will also keep pets safely contained, which means you won't have to walk them as often and they can play and exercise while you're not at home. 
Increase Your Property Value 
Fences are in high demand. Not only will a professionally installed fence increase the value of your home and add curb appeal, it will make it more attractive to potential buyers. 
Increase Your Privacy 
Nobody wants their neighbors watch them as they relax in the backyard or even looking into their windows. A backyard fence creates the perfect backyard oasis everyone is seeking. 
Added Security 
A fence acts as a deterrent to potential criminal. Those looking to break in want an easy target. A fence makes it much more difficult to gain access to your home and family. 
If you live in Polk county or Clermont now is the perfect time to contact the experts at Fence Central to plan your new fence installation. 
A Great Way To Use Your Tax Return Is To Invest In Your Home And Family 
With over 10 years of experience in Polk county, at Fence Central we will help you choose the best fence for your needs. We are proud to have the best fencing materials and professional installation at an affordable price! 
We stand behind this, with a three year, 100% craftsmanship guarantee; and our material partners also provide an extensive warranty on most products.