When it comes to fencing, vinyl is the hottest material on the market for both residential and commercial applications. And why not, it looks great, lasts for many decades, needs very little maintenance, and comes in a variety of colors and styles.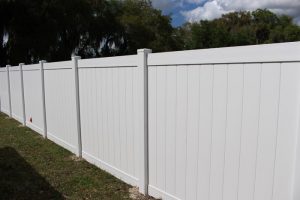 What is vinyl?
Vinyl is a form of plastic, a manufactured material. Waldo Semon, a scientist discovered vinyl in the 1920s. In the process of looking for a synthetic adhesive, he discovered PVC, during the process. Polyvinyl chloride is the base for today's vinyl. This versatile material is used to manufacture a wide variety of items, buildings, window frames, tubing, raincoats, and of course fences. 
The basics of vinyl fencing 
Since the 1920s, manufactures have updated the process of making vinyl. They are now more durable and attractive. Since the popularity of this fencing material has become so widespread, the cost has come down significantly. 
Aesthetics of vinyl fencing
When first established, vinyl fencing was meant to replicate the very popular wood fence. The styles include split-rail, picket, and privacy. They also come in a few different colors, white and tan, to enhance the environment.
Vinyl fencing is safe for your family
One of the reasons vinyl fences are so popular is because they are manufactured without harmful chemicals or toxins. Making them ideal for children and pets. Chemically treated fences often release toxins, especially when they bake in our heat. You also won't have to worry about splinters, screws, nails, or rusty metal pieces. 
If you are looking for a quality fence at a great price, contact Fence Central.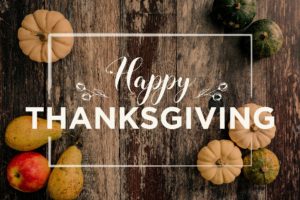 Happy Thanksgiving
Thanksgiving is a time of festive spirit, mouth watering meals and renewing ties with family and friends. It's a great time to take a break from the hustle and bustle of life and reflect on what we're thankful for.
The family at Fence Central would like to take this opportunity to thank all of our friends and clients for their support!