It only took a few short months after I was in my new Davenport home when my family and I realized we needed a privacy fence.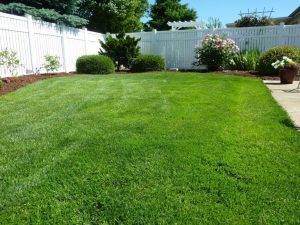 We love our backyard, it's great for the kids to play and we've planted some trees and flowers. But we want it to feel like an extension of our home. Somewhere we can entertain family and friends without the neighbors look in on us, and of course the kids want to get a dog, making a fence a necessity. 
We drove around the neighborhood and looked at a few fences most of them were made from either wood or vinyl. We also asked around about which company to use. It was practically unanimous, Fence Central was the place to go. 
Having a fence installed is a big investment. Choosing the right installer is an important decision. I didn't want it to cost a small fortune, but I need it to last a very long time. 
We decide our fence would be either wood and vinyl, each had great benefits to offer.
Both fences add value to our home, absorb sound, provide privacy and security, which would allow us to enjoy our backyard for years. 
While wood was less expensive, it comes a variety of styles is weather resistant, last for decades, and have a natural look or can be easily stained or painted.
Vinyl fences are very popular in our neighborhood, probably because they need very little maintenance. As well as being warp and crack resistant. They also don't need to be painted or stained. 
We ended up going with a white vinyl fence and really love it! The team at Fence Central were great and I would recommend them to anyone needing a fence installed. Their exceptional craftsmanship and service made the process very easy.
I encourage you to contact Fence Central for your next fence project.