What you need to know before having a fence installed.  If you've been thinking of having a new fence installed or an existing one replaced, there are a few things to keep in mind. 
First, you need a plan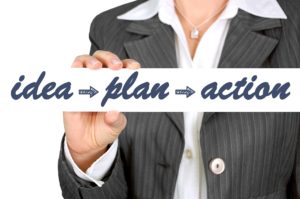 Once installed, fences are there to stay. So, put some thought into exactly where you want it to be placed and what you want it to look like. 
Second, choosing the fencing material
There are many materials on the market, wood, aluminum, and chain link. But vinyl is the most popular. Mostly because of vinyl adds curb appeal, incredibly durable, good for the environment, and last fore decades without very little maintenance. 
You may think all vinyl is the same, but that simply isn't true
Some vinyl fencing is thin and brittle, while others are thicker and can stand up to our Central Florida weather and intense sun. 
Third, choosing the style of fence
There are many vinyl styles including privacy, semi-privacy, lattice accent, stake accent, ranch rail, and picket.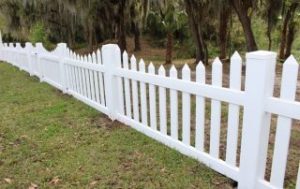 Picket 
The picket fence from 50 years ago is still the American dream. Today's picket fences are just as aesthetically pleasing, they add tons of curb appeal and have a welcoming feel. They come in a variety of heights and lengths. They are perfect for surrounding a front garden or your entire property. 
Privacy Fence
One of the best investment for your home is a privacy fence. The solid vinyl panels are the ultimate in creating privacy. They can be built to any height and doesn't have any gaps, to keep prying eyes out. 
Semi-Private Fence
If you want the best of both, this is a great balance, offering some privacy and airflow. The panels have gaps in them to allow air to pass through, providing the perfect amount of privacy. 
Lattice And Stake Accent Fence
If you want to dress up your vinyl fence without giving up any privacy, then Lattice Accent is a great choice. The solid panels with a lattice design on top create the perfect decorative accent. 
Vinyl fences are a great choice for any home or business. There are quite a few decisions to make, Fence Central is a great place to start. We can help answer all your questions and ensure you get the perfect fence for you and your family.