When it comes to a new fence, or replacing an existing fence, there are several options on the market. But wood is still one of the most popular. Not only is it a very attractive choice, it is also one of the most affordable. 
Natural appeal of wood can be customized to compliment any property, while having a number of benefits.
Wood Has a Long Lifespan 
High quality wood fences are highly resistant to decay, damage from insects, and weather conditions. They last for years without the need much maintenance and come with a warranty.
Easy to Customize 
Making your property stand out is easy with a custom built fence. Create the look you're looking for, one that reflects your personality and style. 
Increase the Value of your Property
Wood fencing is aesthetically pleasing, adds privacy, and provides optimal security, adding significant value to your home or business.
Very Versatile
It is easy to change up the look of a wood fence. They can be easily restyled, stained, or even painted to freshen up the look of your property.
Environmentally Friendly Option 
Wood is biodegradable, which means when it comes to the end of its life cycle, it can be recycled, or even composted to back into the soil. 
Wood is Budget Friendly and Beautiful
The team at Fence Central has a wide choice of quality wood fencing at an affordable price. We custom build all of our wood fences on-site rather than using pre-built panels. The high standards that set us apart from other companies ensure the strongest, longest lasting wood fence possible.
Contact Fence Central for more information.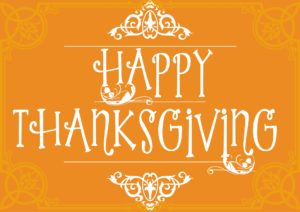 Happy Thanksgiving From Fence Central
Thanksgiving is a time of festive spirit, mouth watering meals and renewing ties with family and friends. It's a great time to take a break from the hustle and bustle of life and reflect on what we're thankful for.
The family at Fence Central wants to take this opportunity to thank all of our friends and clients for their support!