For many home and business homeowners shopping around for a privacy fence they aren't sure whether they should choose wood or vinyl. Both materials have their advantages, so it isn't an easy choice.
Where to start?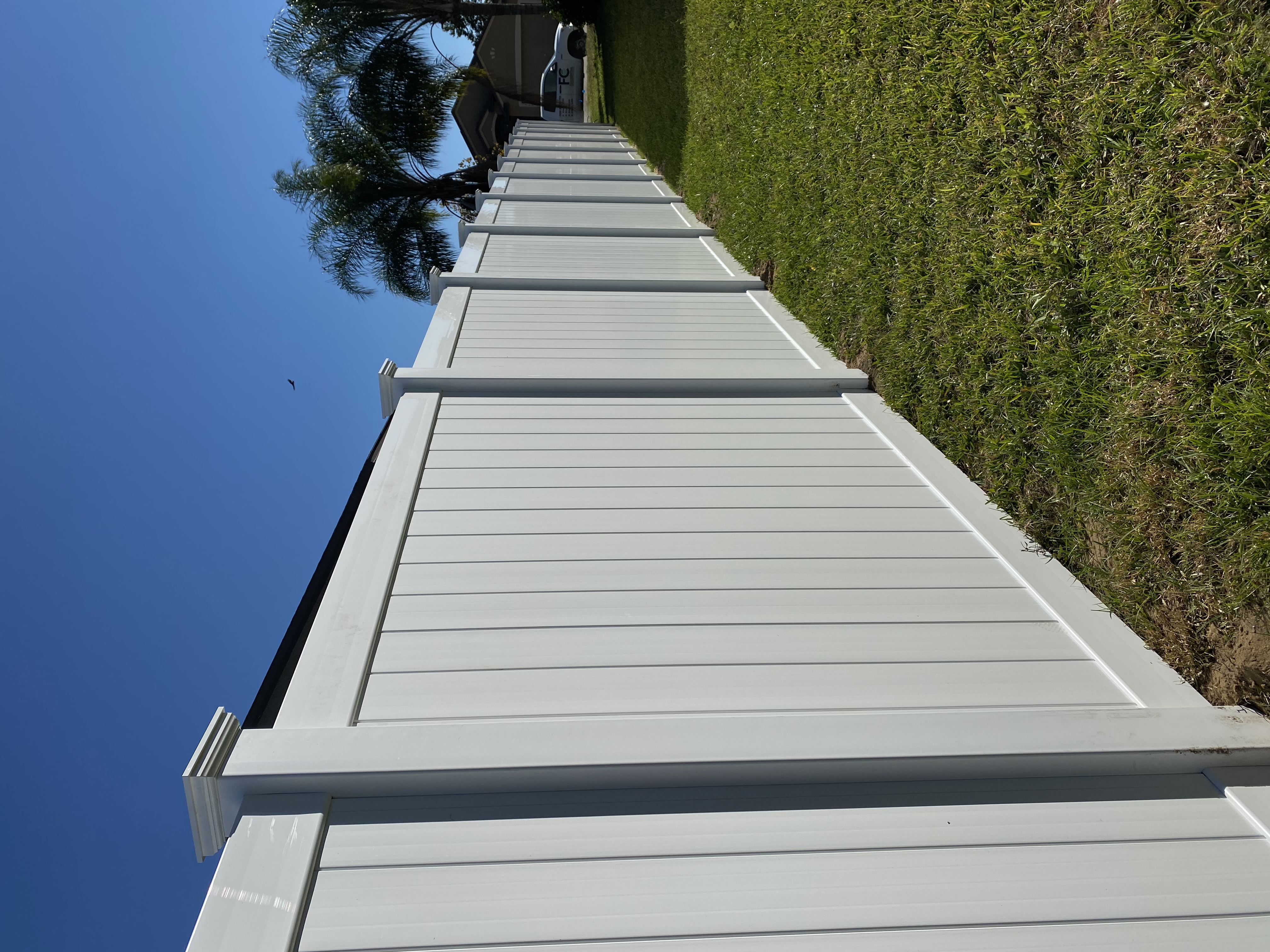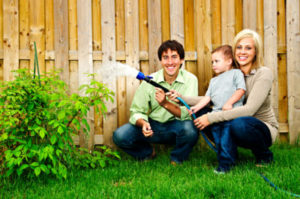 What are your needs? What do you want to accomplish with the fence? Determine the length, height, and style. Are there any regulations set by the city or HOA? What are the maintenance requirements?
Wood or Vinyl
Wood and vinyl both provide a solid physical barrier. They can both be customized to fit your needs. Beside that, the materials are very different from each other.
Cost
When it comes to cost, wood definitely has the advantage. While wood typically costs less than vinyl, it depends on the height and length of the fence. Vinyl has steel posts that add to the final cost. But there are maintenance factors to consider.
Maintenance Vinyl Fences
If you don't want to do any maintenance, then vinyl is they way to go. They don't need to be painted or refinished. Just spraying down with a hose if they get dirty, is enough to keep their appearance looking great for decades.
Since vinyl isn't affected by environmental conditions, such as moisture and rain, they have a longer lifespan. Vinyl is resistant to rusting, rotting, blistering, peeling and decomposing. You also won't have to worry about damage from insects or harsh weather, making them the perfect fence for Polk county homes and businesses.
Maintenance Wood Fences
Wood fence will need some periodic maintenance to keep it looking its best, cleaning, staining, or painting, to ensure the material stays sound.
Today's wood fences that are made with high quality wood, materials, and professionally installed can last for decades. They are resistant to decay, insects, and can hold up to harsh weather.  And they don't need a lot of maintenance. It is important to understand, not all wood is the same, so it is important to talk to the experienced team at Fence Central to determine the best choice for your home.
Why choose Fence Central?
You can buy a fence just about anywhere nowadays, but quality materials and installation by a licensed contractor makes all the difference. At Fence Central we pledge to deliver a superior fence designed to meet your specific needs. We stand behind this pledge with a one year, 100% craftsmanship guarantee; and our material partners also provide an extensive warranty on most products.