Whether your home is a little too close to the neighbors, you're looking for a little privacy, security, or the perfect backyard oasis, you find yourself shopping for a fence company. With so many choices, it can be overwhelming. You want a reliable contractor with quality materials. 
Asking a few questions and doing a little homework can go a long way in finding the best fence company in Polk county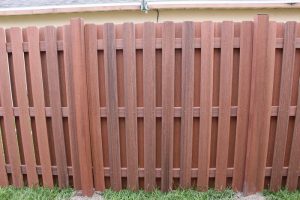 Is the company local and how long have they been in business?
The last thing you want is a fly-by-night service that won't be there when you need them. So, when the cheap nails they used don't hold the wood together long enough to make it through the rainy season, they won't be anywhere to be found. 
Instead, use a local company that has been around for a while, with the same owner, phone number, and address, the entire time. 
Do they belong to any organizations?
Belonging to professional organizations such as Home Advisor, Thumbtack, and an A+ rating with the Better Business B.  Means they adhere to only the best business practices and dedicated to staying up to date on the latest materials and trends. 
Do they offer any guarantees or warranties?
Most fence companies offer some type of warranty on their workmanship. In addition, their suppliers should provide warranties on their fence products, such as vinyl, chain link and aluminum. 
What are their customers saying about them? 
It just takes a few minutes to look at their website, does it look reputable? Then read some reviews about the company. Are they mostly positive? Are there any red flags warning you not to use their business?
Are they properly licensed and insured?
Nowadays, it is vital a company carry an extensive amount of General Liability and Worker's Compensation, at the very least. It will give you peace of mind if something happens on your property you won't be held responsible. 
Contact the professionals at Fence Central, we can help you choose the right fencing for your yard at a great price.