When shopping for a fence, unfamiliar terms can make matters difficult. To get the most bang for your buck, we've put together a guide to help fit everything together and ensure you get a quality fence. 
Posts
The posts of a fence are the structural base. They are upright, thick, and support the rest of the fence. There are a variety of posts: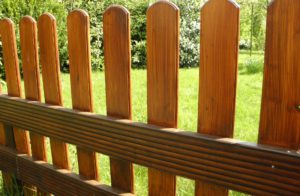 Line posts: This is what most people think of when it comes to posts. They are regularly spaced out to support the rails or panels on each side.
Corner posts: Secures two panels of fencing or rails at the corner, typically at a 90 degree angle. 
End posts: Marks the end of the fence, where it runs up against a building or gate. 
Gate post: Attaches to a gate with a latch or hinge. 
Terminal post: This can be at the corner or end, it is a load bearing post.
Panels, Pickets, and Rails
This is known as the main part of the fence, they create a wall, which provides privacy and security. Though they are similar, they each play a distinct role. 
Rails: These are the horizontal pieces that help hold the panels or pickets in place. Most vinyl fences have one rail at the bottom and the other on the top. Rail spacing it the distance between them. 
Pickets: These boards are vertical, forming the wall. They can be arranged in a variety of ways, spaced to allow for some visibly or tongue and groove (completely joined together) for maximum privacy. 
Panels: The positioning of the rails and pickets between the posts. For a strong, durable fence, you want to make sure they are well built. With pre-assembled fences, this part is often compromised.
Posts Caps: Assembled on top of the fence post as a decorative accent. They come in a variety of colors and styles to compliment your home.