There are many types of fences on the market today, wood, vinyl, chain link, wrought iron. With so many options, it may not be easy to decide which one is best for you. Many home and business owners here in Polk County are choosing wood fences for several reasons.
Durability
When properly maintained, a wood fence can last more than two decades. Though wood does take some easy, routine maintenance, the beauty and strength are well worth it.
Cost effectiveness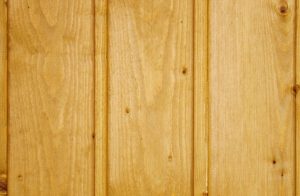 When compared to other fencing materials, wood is very affordable. Especially one you think about all the benefits they offer, privacy, safety, and aesthetics. If you ever need to make repairs, they are fairly inexpensive. Usually you just need to replace a single plank instead of an entire section.
For a cost effective investment that not only looks great, but has high quality, choose a premium grade wood and pressure treated.
Environmentally friendly
Eco-conscious consumers are choosing wood because it is a renewable source and recyclable. There are many environmentally friendly stabilizers and preservatives to help you maintain the fences to deter insects and termites, without harming the groundwater.
Privacy
If you are installing a wood fence for privacy, then it should be 6 to 8 feet tall. Perfect for blocking noise and creating a secluded outdoor space. It also offers an added layer of security and deters potential criminals.
A picket style fence is great for keep a small dog or children contained, while still enjoying the view.
Custom Built vs Pre-Built Panels
A custom built wood fence ensures the highest standards, strongest, and longest lifespan. This means each picket is individually chosen for the highest quality and installed using ring shank galvanized nails that will deter rust and prevent the pickets from coming loose.
As compared to pre-built panels that are typically built with rough cut pickets. This means they are harvested from younger trees, which makes them more susceptible to rot and not as strong as mature trees. The wood is generally thinner, which means they will warp and are vulnerable to water damage and fungi. All of which compromises the structural integrity. A custom built wood fence will easily last two times longer than the pre-built panels.
The bottom line, putting up a fence yourself is hard work and time consuming, consider hiring the professionals at Fence Central. Our craftsmanship is 100% guaranteed and we use only premium-quality materials and highly trained installers.