There are many reasons why you may want a fence around your home or business. Whether it is to enhance privacy, security, add curb appeal, boundary to contain children and pets, there are several materials available. Including aluminum, chain link, vinyl, and wood.
Custom built wood fences are beautiful, durable, cost efficient, and increase property value.
Wood Fencing has Classic Beauty
Custom built wood fence can be a traditional picket, decorative ranch rail, privacy of stockade, eye catching board-on-board, or something more elaborate such as shadowbox. The type of wood, style, and color are customized to personalize your new fence.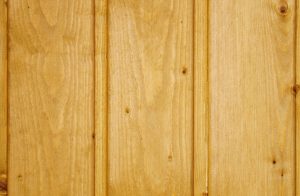 Wood Fencing is Built to Last
Wood fencing is appropriately treated and designed to be left out in our elements. Which means it can stand up to our intense thunderstorms and winds. When professionally installed and given minimal maintenance, applying a layer of protection and checking for weak spots, wood can last for decades, making it very durable and a great investment!
Wood Fencing is Cost Effective
Wood is among the least expensive fencing materials, while being most effective in providing privacy, security, and curb appeal. Making it a very popular option. It is also a green product, naturally occurring with an abundant resource.
Wood Fencing Increases Property Value
Not only does wood fencing add to the curb appeal of your home or business, it increases the value of the property. Home buyers are attracted to beautiful, customized wood fencing.  It also sets your property apart from others on the block.
Having your new fence built by the professionals at Fence Central ensures it will last for many years. Our team will help you determine which fence material best fits your needs and ensure quality installation.
We stand behind our superior installation with a one year, 100% craftsmanship guarantee; and our material partners also provide an extensive warranty on most products.
For more information and a free quote, contact Fence Central.